Product Description
#detail_decorate_root .magic-0{border-bottom-width:2px;border-bottom-style:solid;border-bottom-color:#53647a;background-color:#c5ccde;margin-left:0;margin-right:0;padding-left:8px;padding-right:8px;color:#53647a;font-family:Roboto;font-size:24px;padding-top:8px;padding-bottom:4px}#detail_decorate_root .magic-1{vertical-align:top}#detail_decorate_root .magic-2{vertical-align:top;display:block;padding-right:4px;box-sizing:border-box;padding-left:4px}#detail_decorate_root .magic-3{vertical-align:top;padding-bottom:4px;box-sizing:border-box;padding-top:4px}#detail_decorate_root .magic-4{padding:0;margin:0;white-space:pre-wrap;font-size:14px}#detail_decorate_root .magic-5{margin:0;padding:0}#detail_decorate_root .magic-6{padding:0;margin:0;color:#333;font-size:14px;white-space:pre-wrap}#detail_decorate_root .magic-7{padding:0;line-height:20px;font-weight:bold;margin:0}#detail_decorate_root .magic-8{width:750px}#detail_decorate_root .magic-9{overflow:hidden;width:750px;height:498.768px;margin-top:0;margin-bottom:0;margin-left:0;margin-right:0}#detail_decorate_root .magic-10{margin-top:0;margin-left:0;width:750px;height:498.768px}#detail_decorate_root .magic-11{overflow:hidden;width:750px;height:339.453px;margin-top:0;margin-bottom:0;margin-left:0;margin-right:0}#detail_decorate_root .magic-12{margin-top:0;margin-left:0;width:750px;height:339.453px}#detail_decorate_root .magic-13{overflow:hidden;width:750px;height:428px;margin-top:0;margin-bottom:0;margin-left:0;margin-right:0}#detail_decorate_root .magic-14{margin-top:0;margin-left:0;width:750px;height:428px}#detail_decorate_root .magic-15{width:300px;display:flex;flex-direction:column;margin-right:4px;margin-left:0}#detail_decorate_root .magic-16{padding:0;font-size:16px;line-height:20px;font-weight:bold;color:#333;margin:0}#detail_decorate_root .magic-17{width:446px}#detail_decorate_root .magic-18{overflow:hidden;width:446px;height:264.4743935309973px;margin-top:0;margin-bottom:0;margin-left:0;margin-right:0}#detail_decorate_root .magic-19{margin-top:0;margin-left:0;width:446px;height:297px}#detail_decorate_root .magic-20{width:300px;display:flex;flex-direction:column;margin-right:0;margin-left:4px}#detail_decorate_root .magic-21{margin-top:0;margin-left:0;width:610px;height:264px}#detail_decorate_root .magic-22{margin-top:0;margin-left:0;width:446px;height:334px}#detail_decorate_root .magic-23{overflow:hidden;width:373px;height:321.7250673854448px;margin-top:0;margin-bottom:0;margin-left:0;margin-right:0}#detail_decorate_root .magic-24{margin-top:0;margin-left:0;width:428px;height:321px}#detail_decorate_root .magic-25{overflow:hidden;width:373px;height:321.7250673854448px;margin-top:0;margin-bottom:0;margin-left:4px;margin-right:0}#detail_decorate_root .magic-26{overflow:hidden;width:247.33333333333334px;height:202.1886512763499px;margin-top:0;margin-bottom:0;margin-left:0;margin-right:0}#detail_decorate_root .magic-27{margin-top:0;margin-left:0;width:269px;height:202px}#detail_decorate_root .magic-28{overflow:hidden;width:247.33333333333334px;height:202.1886512763499px;margin-top:0;margin-bottom:0;margin-left:4px;margin-right:0}#detail_decorate_root .magic-29{overflow:hidden;width:750px;height:320px;margin-top:4px;margin-bottom:0;margin-left:0;margin-right:0}#detail_decorate_root .magic-30{margin-top:0;margin-left:0;width:750px;height:333px}#detail_decorate_root .magic-31{vertical-align:top;display:inline-block;padding-right:4px;width:50%;box-sizing:border-box;margin-bottom:-4px;padding-left:4px;margin-top:-4px}#detail_decorate_root .magic-32{vertical-align:top;box-sizing:border-box;padding-top:4px}#detail_decorate_root .magic-33{width:371px;height:200px;overflow:hidden}#detail_decorate_root .magic-34{position:relative;left:0;top:0;width:371px;height:274.169px}#detail_decorate_root .magic-35{padding:0;margin:0;color:#333;font-size:16px;white-space:pre-wrap}#detail_decorate_root .magic-36{padding:0;margin:0;white-space:pre-wrap;font-size:16px}#detail_decorate_root .magic-37{position:relative;left:0;top:-93px;width:371px;height:466.223px}#detail_decorate_root .magic-38{vertical-align:top;display:inline-block;padding-right:4px;width:50%;box-sizing:border-box;margin-bottom:-4px;padding-left:0;margin-top:-4px}#detail_decorate_root .magic-39{width:371px;height:320px;overflow:hidden}#detail_decorate_root .magic-40{position:relative;left:-56px;top:0;width:426.667px;height:320px}#detail_decorate_root .magic-41{vertical-align:top;display:inline-block;padding-right:4px;width:50%;box-sizing:border-box;margin-bottom:-4px;padding-left:0;margin-top:-4px;margin-left:-3px}#detail_decorate_root .magic-42{width:364px;border-collapse:collapse}#detail_decorate_root .magic-43{padding:5px 10px;overflow:hidden;width:345px;box-sizing:content-box}#detail_decorate_root .magic-44{display:none}#detail_decorate_root .magic-45{padding:5px 10px;overflow:hidden;width:164px;box-sizing:content-box}#detail_decorate_root .magic-46{padding:5px 10px;overflow:hidden;width:71px;box-sizing:content-box}#detail_decorate_root .magic-47{text-align:center}#detail_decorate_root .magic-48{padding:5px 10px;overflow:hidden;width:252px;box-sizing:content-box}#detail_decorate_root .magic-49{overflow:hidden;width:750px;height:422px;margin-top:0;margin-bottom:0;margin-left:0;margin-right:0}#detail_decorate_root .magic-50{margin-top:0;margin-left:0;width:750px;height:422px}#detail_decorate_root .magic-51{overflow:hidden;width:750px;height:400px;margin-top:0;margin-bottom:0;margin-left:0;margin-right:0}#detail_decorate_root .magic-52{margin-top:0;margin-left:0;width:750px;height:400px} Product Description
Product Application Suitable for cabinets artificial stone, quartz stone countertops and sink, tea tray carving, European style edging, and other heterosexual stone, ceramics, glass and ceramic stone drilling, sanding, edge down, carving.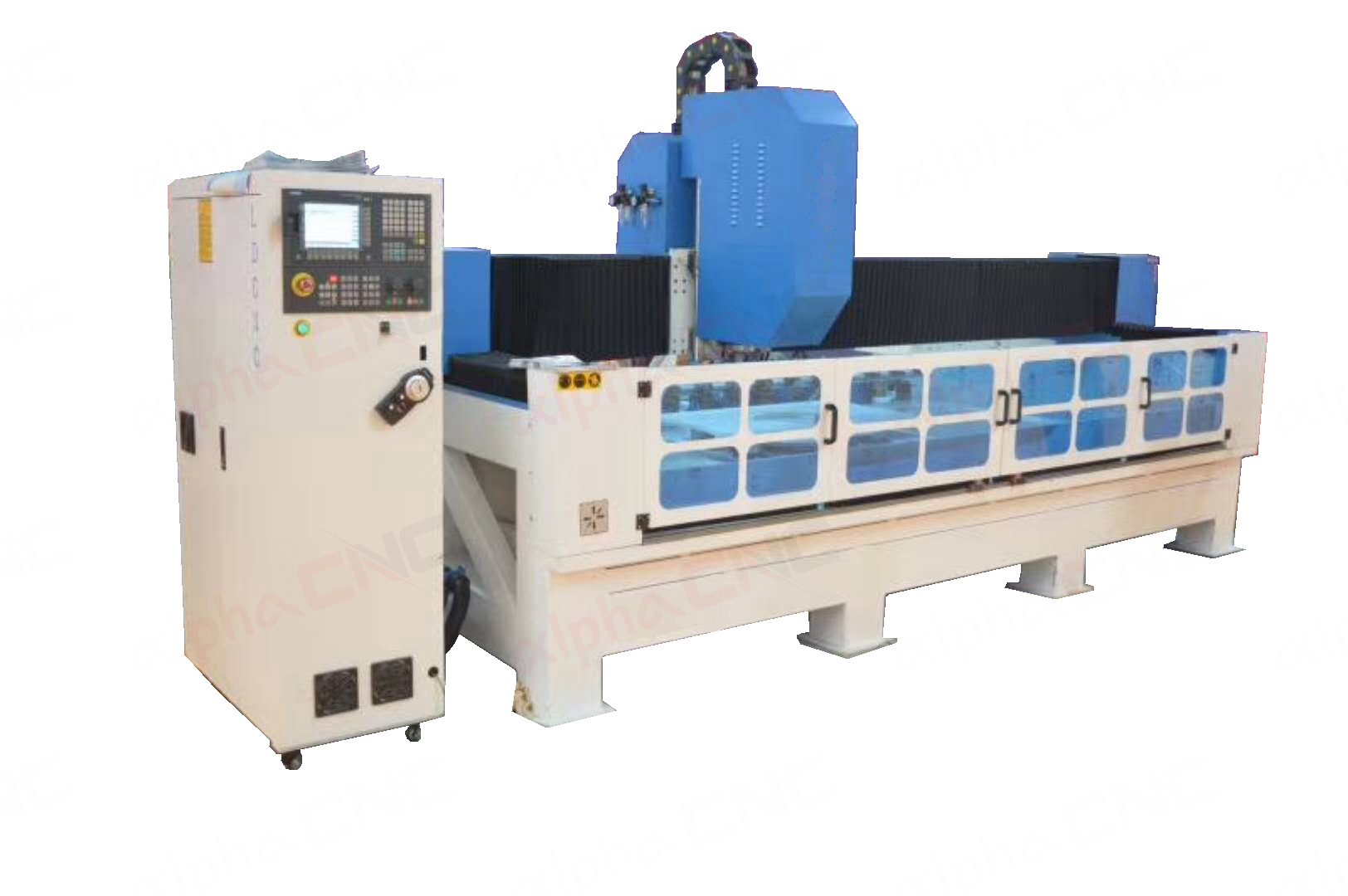 Main Features 1. The software: for UncGraphics.NX3.0, Mastercam9.0 other software, set the CAD / CAM as a whole, through digital analysis, design, the product was processed to support procedural pre / igs / scep
dxf /dwp and other documents.
2. The ATC system: vertical-type ATC system makes the whole process from the hole, cutting, shaping
and polishing to a variety of milling processes go, the full realization of a high degree of automation.
3. The tool and abrasive: with a large number of imported and domestic variety of tool and abrasive and shapes, and a variety of processing requirements.
4. High-precision screw and guide: the use of screw, guide renowned German manufacturer has provided. 5. X, Y axis using the original oil-immersed lubrication. Coupled with effective waterproof, dustproof
structure 'to ensure high precision machining and screw maximize service life of the rail. Spare parts of Useful ATC granite/stone cutting and polishing machine: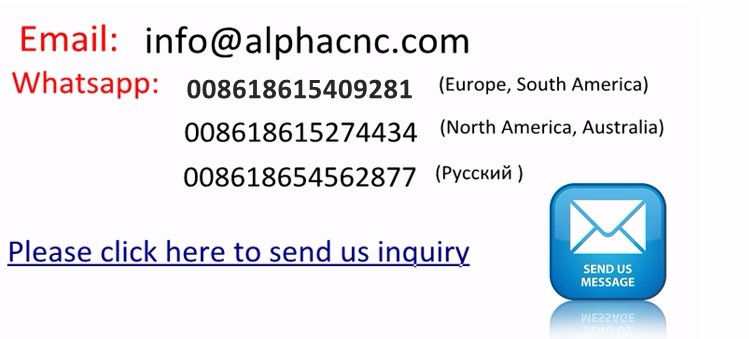 Technical Parameters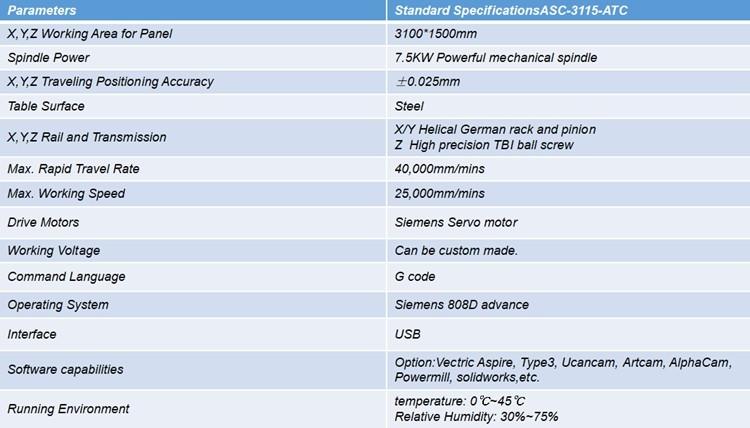 Detailed Images German Siemens SINUMERIK 808D Advance Controller
Thanks to its panel-based CNC design requiring only few interfaces and an operator panel with degree of protection IP65, the SINUMERIK 808D / 808D ADVANCED is perfectly prepared for the use in harsh environments. With its small dimensions, it can be used on compact machines. At the same time, the SINUMERIK 808D / 808D ADVANCED allows convenient operation with short-stroke keys and the well-known SINUMERIK softkeys.
Hand-held Pulse Generator
The Rotary hand -held pulse generator allows the operator to navigate away from the main console to fine tune the job setup.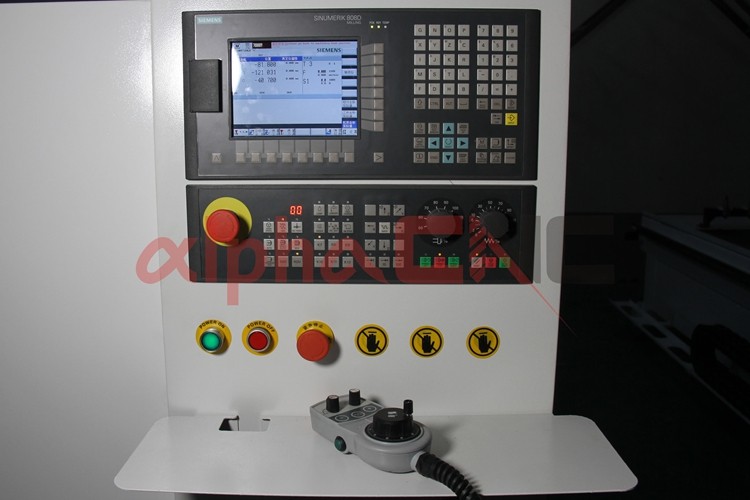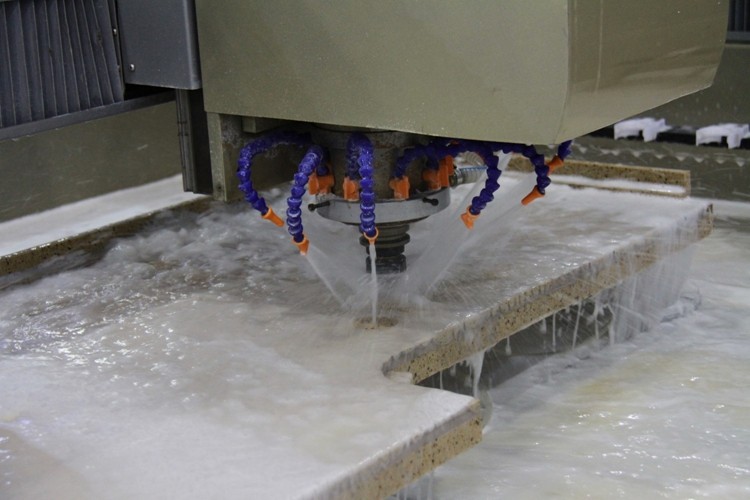 7.5kw Powerful mechanical spindle
  The ASC ATC Series machine comes standard with a 7.5kw Powerful mechanical spindle. The tool shank is BT 40.
Base Frame
The base frame is fabricated from heavy-duty tubular steel that is welded, precision machined and stress relieved so that the foundation remains true and steady over the operational life of the machine.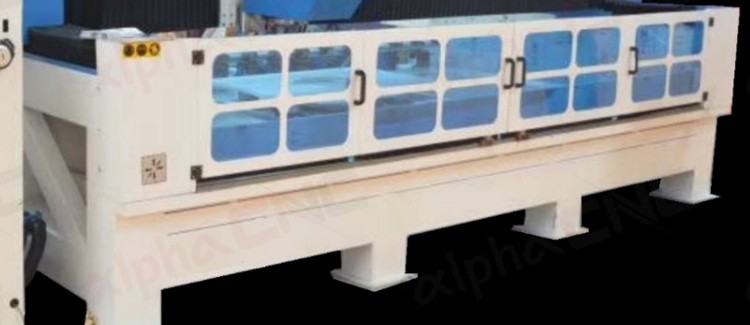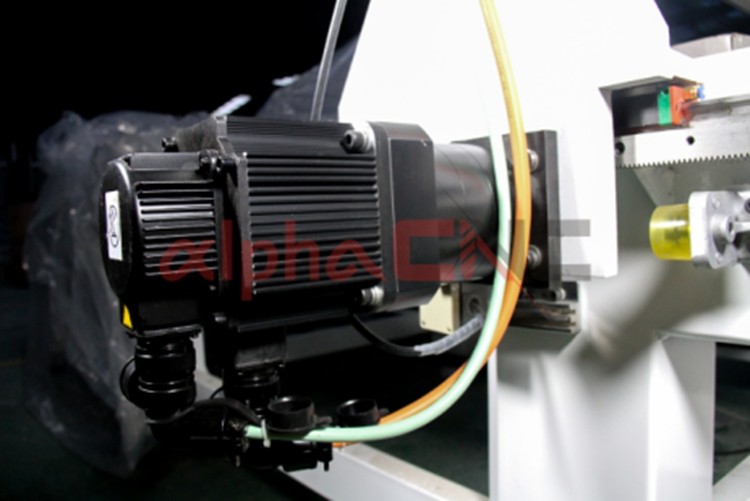 Drive Motors
The Alpha ASC ATC CNC Router features 1 kW German Siemens AC servo motors and drives that are directly coupled to the drive pinion for the X and Y axes. This ensures high powered, smooth precision motion.
CNC Tool Calibration
Automatic tool calibration pad allows for easy and accurate "Z" zero position for single and multiple tool changes through the program.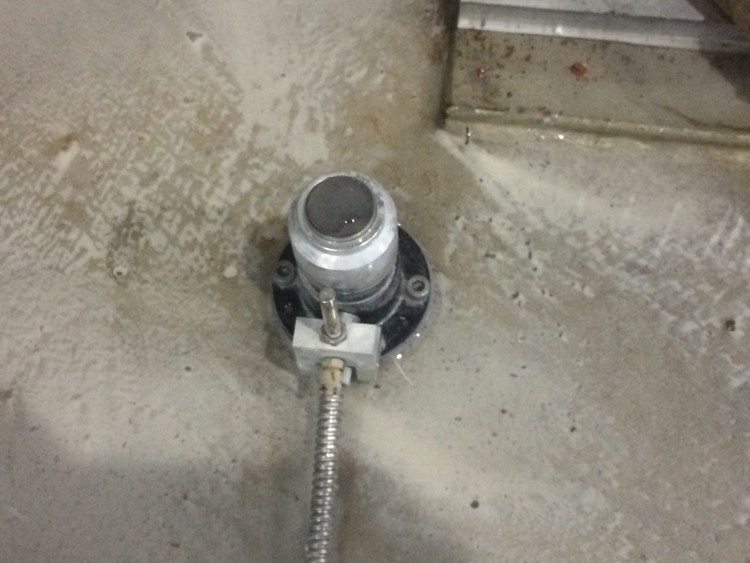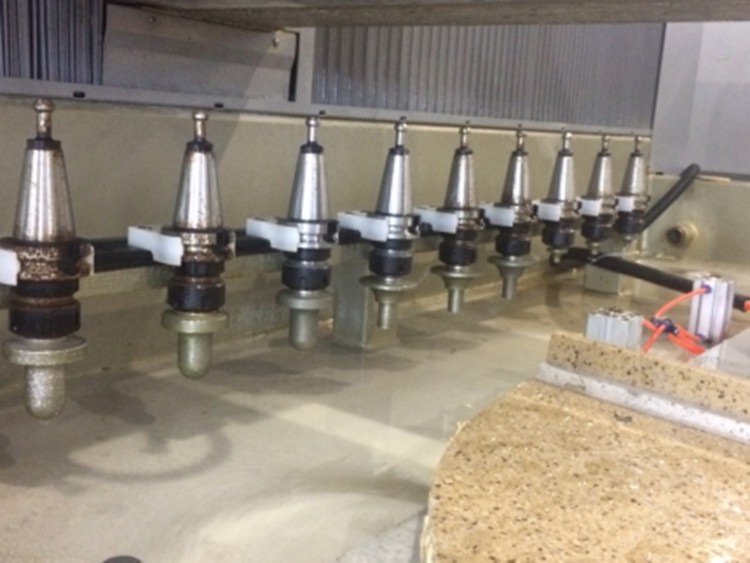 Tooling The machine includes a 8-position tool rack in the rear of the machine. The position of this rack allows for easy loading and unloading of material from either side of the machine.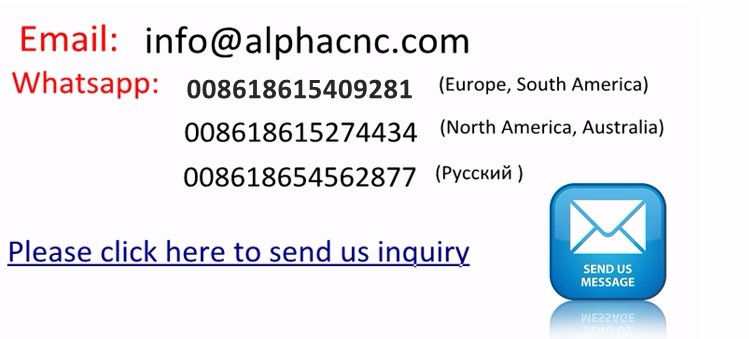 Sample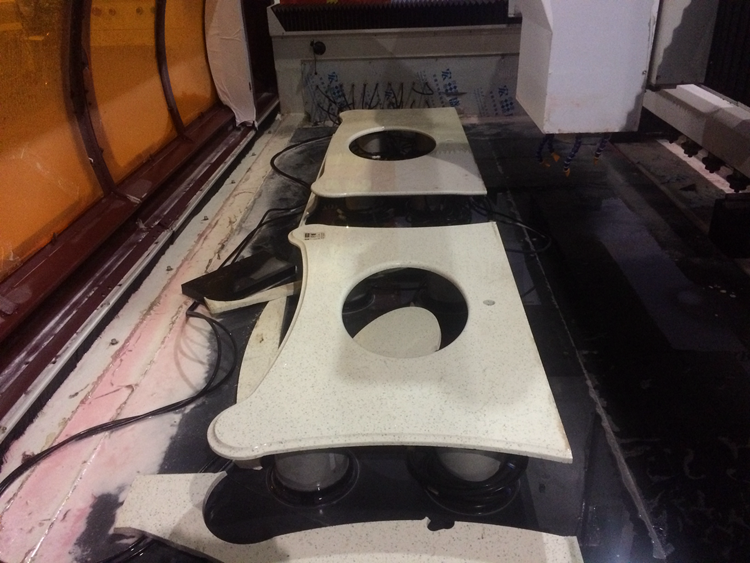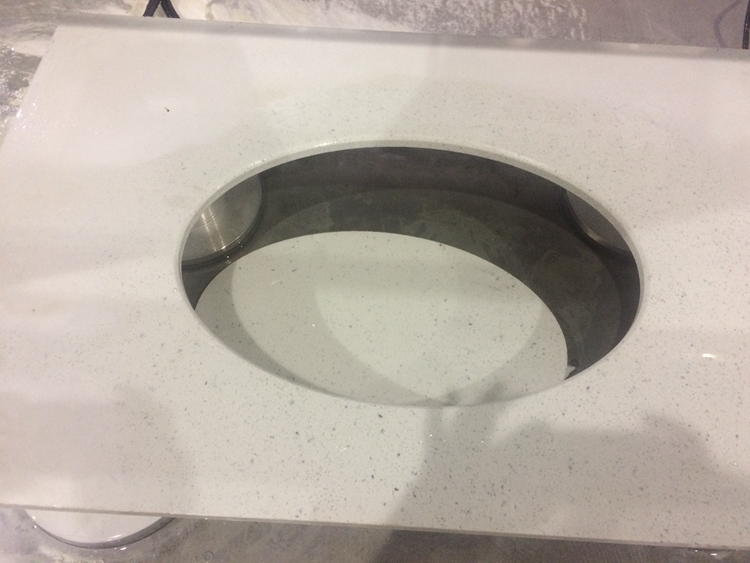 Our Service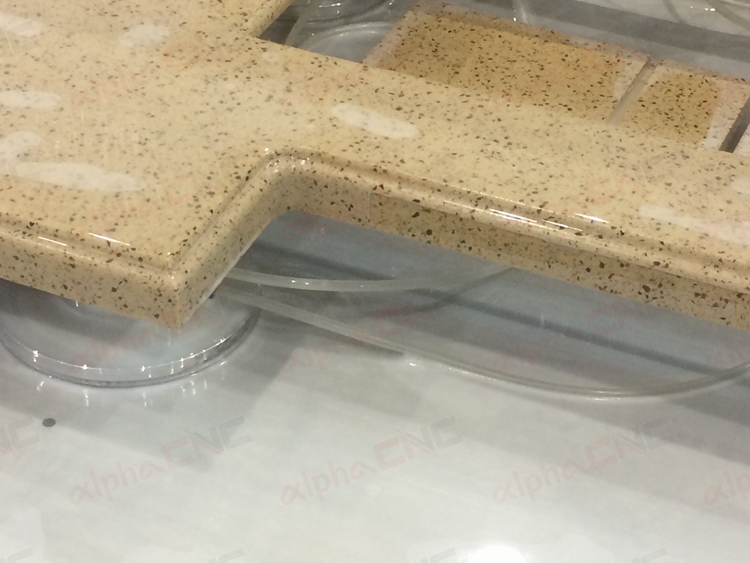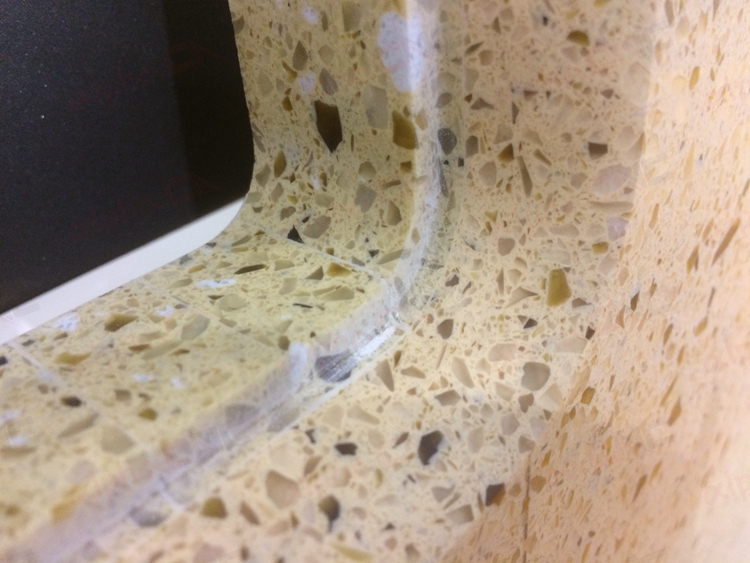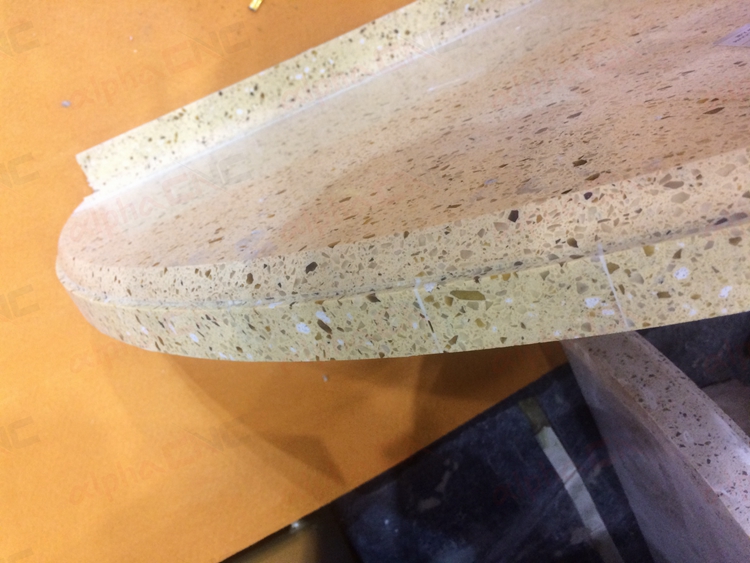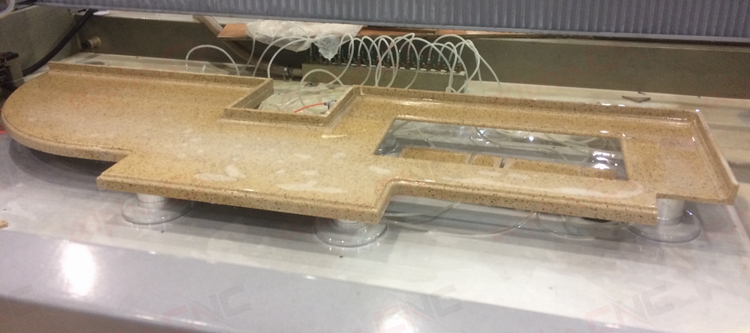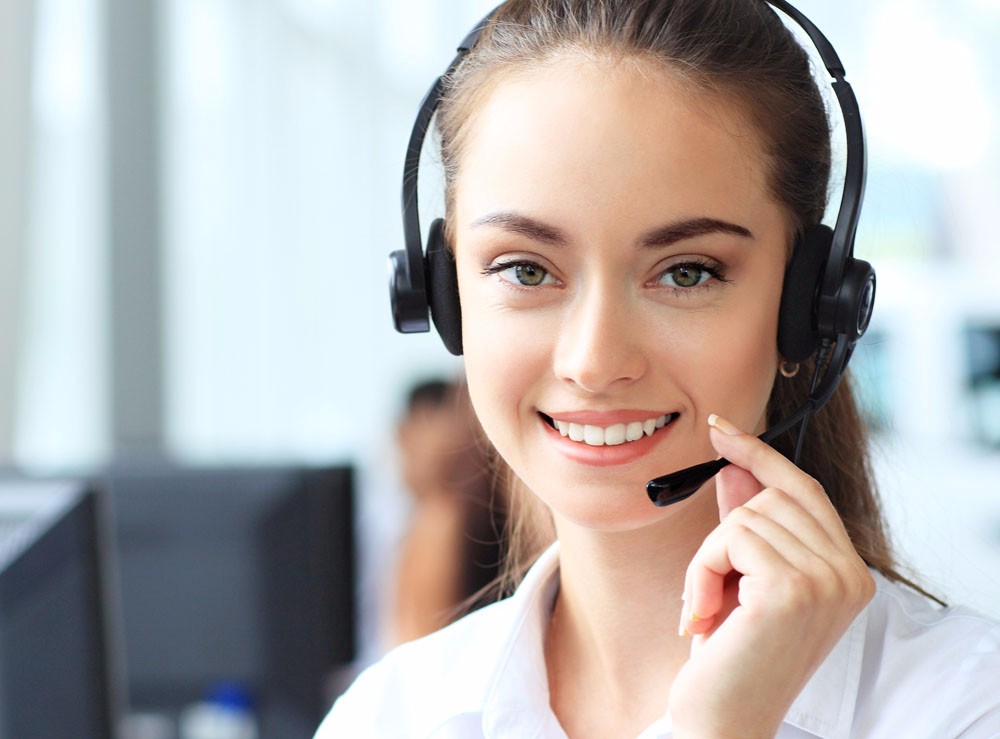 Pre-Sales Service * Inquiry and consulting support.  * Sample testing support.  * View our Factory.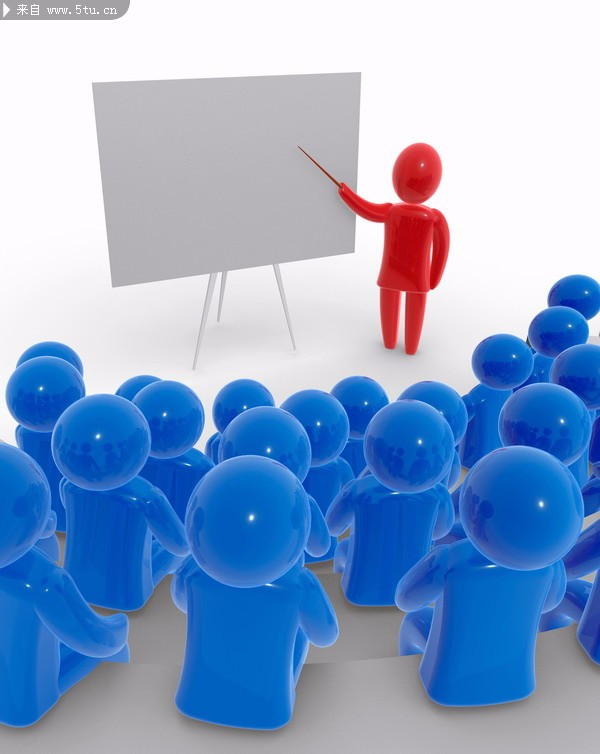 After-Sales Service
* Training how to instal the machine, training how to use the machine.  * Engineers available to service machinery overseas. Packing & Delivery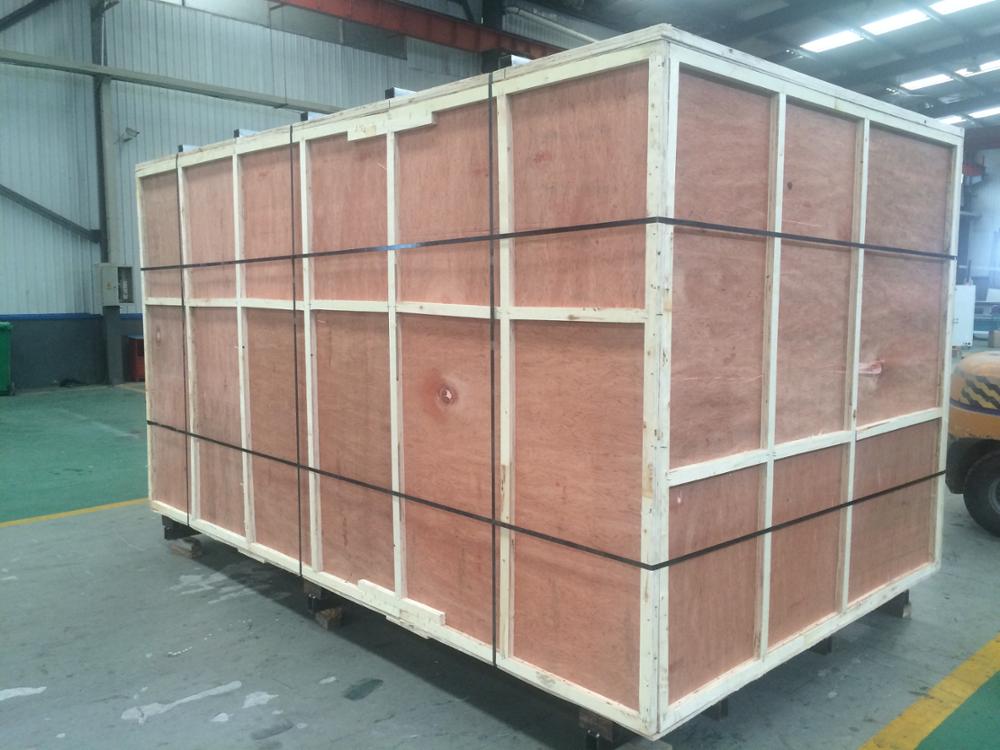 | | |
| --- | --- |
| Packaging | |
| | 2300(L) * 3700(W) * 1900 (D) |
| | 5T |
| | The normal package is wooden box(Size: L*W*H). If export to european countries,the wooden box will be fumigated.If container is too tigher,we will use pe film for packing or pack it according to customers special request. |
Our Company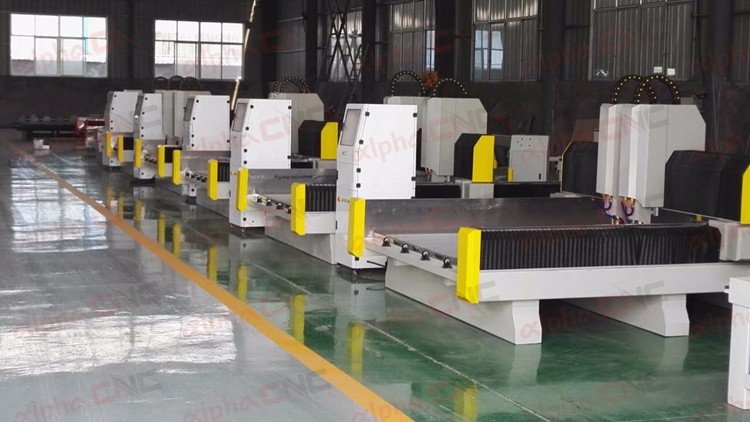 About Alpha CNC  Alpha CNC Co., Ltd. is a factory that specialized in manufacturing and exporting all kinds of cnc routers, such as cnc router machine center with automatic tools changer, multi-process cnc router, multi-head relief cnc router, 3D (Three-dimensional) cylindrical material carving and milling cnc router. We also produce laser engraving cutting machine,
Fiber Laser Marking Machine
, plasma metal cutting machine, waterjet cutting machine and letter bending machine etc. All machines are approved by ISO9001:2008 and CE. We have exported our machines to more than 50 countries, such as USA, Germany, Italy, Canada, Spain, India, Egypt, France, Russia, Brazil, Mexico, Belgium, Chile, South Korea, Uzbekistan, Vietnam, Southeast Asia, and so on.
Anyone is interested in our product, welcome to be the partner of Alpha.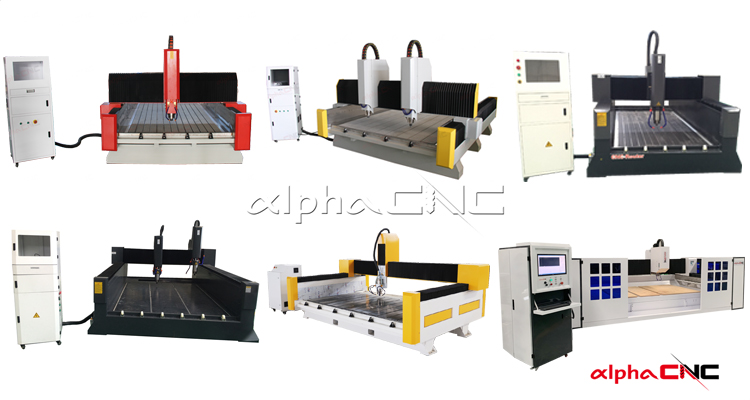 Contact us if you need more details on stone cnc router. We are ready to answer your questions on packaging, logistics, certification or any other aspects about stone carving machine、stone cnc router. If these products fail to match your need, please contact us and we would like to provide relevant information.
Product Categories : CNC Router for Stone