900*1500mm cnc carving marble granite stone CNC Router machine
Product Description
#detail_decorate_root .magic-0{border-bottom-width:2px;border-bottom-style:solid;border-bottom-color:#53647a;background-color:#c5ccde;margin-left:0;margin-right:0;padding-left:8px;padding-right:8px;color:#53647a;font-family:Roboto;font-size:24px;padding-top:8px;padding-bottom:4px}#detail_decorate_root .magic-1{vertical-align:top}#detail_decorate_root .magic-2{vertical-align:top;display:block;padding-right:4px;box-sizing:border-box;padding-left:4px}#detail_decorate_root .magic-3{vertical-align:top;padding-bottom:4px;box-sizing:border-box;padding-top:4px}#detail_decorate_root .magic-4{padding:0;margin:0;white-space:pre-wrap;font-size:14px}#detail_decorate_root .magic-5{margin:0;padding:0}#detail_decorate_root .magic-6{padding:0;margin:0;color:#333;font-size:14px;white-space:pre-wrap}#detail_decorate_root .magic-7{padding:0;font-size:16px;line-height:20px;font-weight:bold;margin:0}#detail_decorate_root .magic-8{width:750px}#detail_decorate_root .magic-9{overflow:hidden;width:750px;height:563px;margin-top:0;margin-bottom:0;margin-left:0;margin-right:0}#detail_decorate_root .magic-10{margin-top:0;margin-left:0;width:750px;height:563px}#detail_decorate_root .magic-11{overflow:hidden;width:750px;height:497px;margin-top:0;margin-bottom:0;margin-left:0;margin-right:0}#detail_decorate_root .magic-12{margin-top:0;margin-left:0;width:750px;height:497px}#detail_decorate_root .magic-13{overflow:hidden;width:750px;height:339.453px;margin-top:0;margin-bottom:0;margin-left:0;margin-right:0}#detail_decorate_root .magic-14{margin-top:0;margin-left:0;width:750px;height:339.453px}#detail_decorate_root .magic-15{overflow:hidden;width:750px;height:481.67px;margin-top:0;margin-bottom:0;margin-left:0;margin-right:0}#detail_decorate_root .magic-16{margin-top:0;margin-left:0;width:750px;height:481.67px}#detail_decorate_root .magic-17{width:300px;display:flex;flex-direction:column;margin-right:4px;margin-left:0}#detail_decorate_root .magic-18{padding:0;font-size:16px;line-height:20px;font-weight:bold;color:#333;margin:0}#detail_decorate_root .magic-19{width:446px}#detail_decorate_root .magic-20{overflow:hidden;width:446px;height:264.4743935309973px;margin-top:0;margin-bottom:0;margin-left:0;margin-right:0}#detail_decorate_root .magic-21{margin-top:-30.775202156334235px;margin-left:0;width:446px;height:295px}#detail_decorate_root .magic-22{margin-top:-342.3741239892184px;margin-left:-324.67838274932615px;width:956px;height:718px}#detail_decorate_root .magic-23{width:300px;display:flex;flex-direction:column;margin-right:0;margin-left:4px}#detail_decorate_root .magic-24{margin-top:-208.50199460916443px;margin-left:-193.1143935309973px;width:1052px;height:696px}#detail_decorate_root .magic-25{margin-top:-33.0833423180593px;margin-left:0;width:446px;height:297px}#detail_decorate_root .magic-26{margin-top:-20.4366576819407px;margin-left:0;width:446px;height:334px}#detail_decorate_root .magic-27{overflow:hidden;width:498px;height:526.6937974520654px;margin-top:0;margin-bottom:0;margin-left:0;margin-right:4px}#detail_decorate_root .magic-28{margin-top:0;margin-left:-126.24630034744563px;width:791px;height:526px}#detail_decorate_root .magic-29{width:248px}#detail_decorate_root .magic-30{overflow:hidden;width:248px;height:172.32358903930415px;margin-top:0;margin-bottom:0;margin-left:0;margin-right:0}#detail_decorate_root .magic-31{margin-top:0;margin-left:0;width:247px;height:186px}#detail_decorate_root .magic-32{overflow:hidden;width:248px;height:172.32358903930415px;margin-top:4px;margin-bottom:0;margin-left:0;margin-right:0}#detail_decorate_root .magic-33{margin-top:-7.784971551893269px;margin-left:0;width:247px;height:186px}#detail_decorate_root .magic-34{margin-top:-76.55222026028382px;margin-left:-48.0073245700085px;width:361px;height:361px}#detail_decorate_root .magic-35{overflow:hidden;width:373px;height:321.7250673854448px;margin-top:0;margin-bottom:0;margin-left:0;margin-right:0}#detail_decorate_root .magic-36{margin-top:0;margin-left:-71.42296495956874px;width:482px;height:321px}#detail_decorate_root .magic-37{overflow:hidden;width:373px;height:321.7250673854448px;margin-top:0;margin-bottom:0;margin-left:4px;margin-right:0}#detail_decorate_root .magic-38{margin-top:0;margin-left:-48.90221024258761px;width:428px;height:321px}#detail_decorate_root .magic-39{overflow:hidden;width:750px;height:374.659px;margin-top:0;margin-bottom:0;margin-left:0;margin-right:0}#detail_decorate_root .magic-40{margin-top:0;margin-left:0;width:750px;height:374.659px}#detail_decorate_root .magic-41{overflow:hidden;width:750px;height:236.42px;margin-top:0;margin-bottom:0;margin-left:0;margin-right:0}#detail_decorate_root .magic-42{margin-top:0;margin-left:0;width:750px;height:236.42px}#detail_decorate_root .magic-43{overflow:hidden;width:750px;height:339.779px;margin-top:0;margin-bottom:0;margin-left:0;margin-right:0}#detail_decorate_root .magic-44{margin-top:0;margin-left:0;width:750px;height:339.779px}#detail_decorate_root .magic-45{overflow:hidden;width:750px;height:600px;margin-top:0;margin-bottom:0;margin-left:0;margin-right:0}#detail_decorate_root .magic-46{margin-top:0;margin-left:0;width:750px;height:600px}#detail_decorate_root .magic-47{margin-top:0;margin-left:0;width:383px;height:321px}#detail_decorate_root .magic-48{margin-top:0;margin-left:0;width:373px;height:343px}#detail_decorate_root .magic-49{vertical-align:top;display:inline-block;padding-right:4px;width:50%;box-sizing:border-box;margin-bottom:-4px;padding-left:4px;margin-top:-4px}#detail_decorate_root .magic-50{vertical-align:top;box-sizing:border-box;padding-top:4px}#detail_decorate_root .magic-51{width:371px;height:200px;overflow:hidden}#detail_decorate_root .magic-52{position:relative;left:0;top:0;width:371px;height:274.169px}#detail_decorate_root .magic-53{padding:0;margin:0;color:#333;font-size:16px;white-space:pre-wrap}#detail_decorate_root .magic-54{padding:0;margin:0;white-space:pre-wrap;font-size:16px}#detail_decorate_root .magic-55{position:relative;left:0;top:-93px;width:371px;height:466.223px}#detail_decorate_root .magic-56{vertical-align:top;display:inline-block;padding-right:4px;width:50%;box-sizing:border-box;margin-bottom:-4px;padding-left:0;margin-top:-4px}#detail_decorate_root .magic-57{width:371px;height:320px;overflow:hidden}#detail_decorate_root .magic-58{position:relative;left:-56px;top:0;width:426.667px;height:320px}#detail_decorate_root .magic-59{vertical-align:top;display:inline-block;padding-right:4px;width:50%;box-sizing:border-box;margin-bottom:-4px;padding-left:0;margin-top:-4px;margin-left:-3px}#detail_decorate_root .magic-60{width:364px;border-collapse:collapse}#detail_decorate_root .magic-61{padding:5px 10px;overflow:hidden;width:345px;box-sizing:content-box}#detail_decorate_root .magic-62{display:none}#detail_decorate_root .magic-63{padding:5px 10px;overflow:hidden;width:164px;box-sizing:content-box}#detail_decorate_root .magic-64{padding:5px 10px;overflow:hidden;width:71px;box-sizing:content-box}#detail_decorate_root .magic-65{text-align:center}#detail_decorate_root .magic-66{padding:5px 10px;overflow:hidden;width:252px;box-sizing:content-box}#detail_decorate_root .magic-67{overflow:hidden;width:750px;height:422px;margin-top:0;margin-bottom:0;margin-left:0;margin-right:0}#detail_decorate_root .magic-68{margin-top:0;margin-left:0;width:750px;height:422px}#detail_decorate_root .magic-69{overflow:hidden;width:750px;height:400px;margin-top:0;margin-bottom:0;margin-left:0;margin-right:0}#detail_decorate_root .magic-70{margin-top:0;margin-left:0;width:750px;height:400px} Product Description 900*1500mm cnc carving marble granite stone CNC Router machine
Product Application Suitable for natural marble, granite, bluestone, sandstone, artificial stone, tombstone, milestone, ceramic tile, jade, crystal, ceramics, glass, plastic, wood, bamboo, cambered surface, sphere, stainless steel, iron, copper, aluminum, titanium alloy, can doing 3D embossment, and line engraving, beveling, drilling 2D engraving.2. Such as granite stone can be layered engraving to 3mm.3. Marble, bluestone can be engraving to 3mm on time.4. Engraving characters, letters, pattern, intaglio, rilievi, handwriting, ancient calligraphy, abraziune colored drawing, flat carving colored drawing, etc. on stone, glass, depth can control optionally, to reach the artistic effect.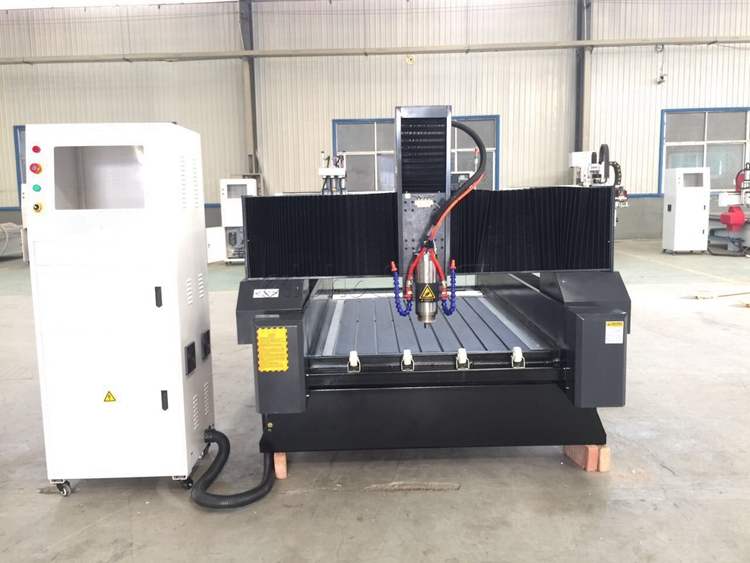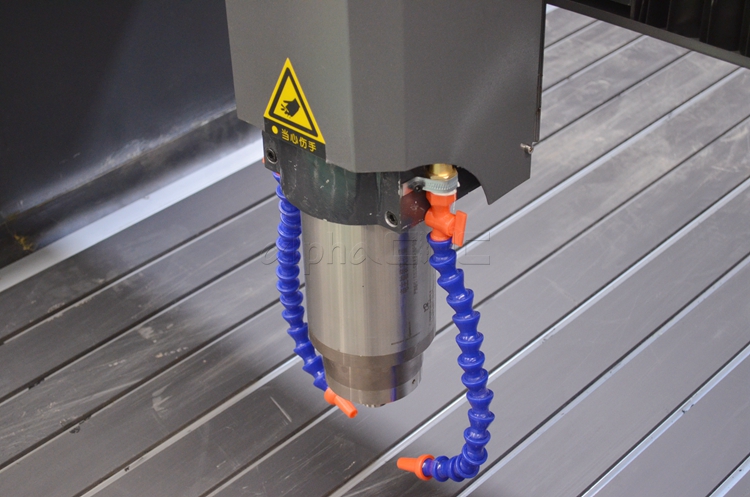 Main Features ★ T type heavy duty Machine structure, good weight bearing capacity, not easy to deformation, the special machine bed design, can bearing more than 2000kgs materials.
★ The special designed Zaxis, can increase the stone relief accuracy, can solve the Zaxis belt or ball screw breaking problem thoroughly.
★ The water proof and dust proof system for X Y Z axis, can protect all the parts, reduce the machine fault, enlarge the life time.
★ High-performance driven motor to ensure that the machines high speed and accuracy.
★ Using well-known domestic brands of water-cooled brushless spindle, low noise, strong cutting ability, to ensure the long time working.
★ Automatic tool calibration easy and accurate "Z" zero position for single and multiple tool changes
★ Easy to use Mach 3 controller works with all industry standard CAD/CAM software
★ High grade Hiwin square rail
★ XY axis German helical rack and pinion
★ Z axis high precision TBI ball screw
★ 900*1500mm, 1300*1800mm, 1300*2500mm, 1500*3000mm,1800*2500mm standard sizes (Special sizes available upon request.)
★ 1 spindle, 2 spindles or 3 spindles available upon request.
Technical Parameters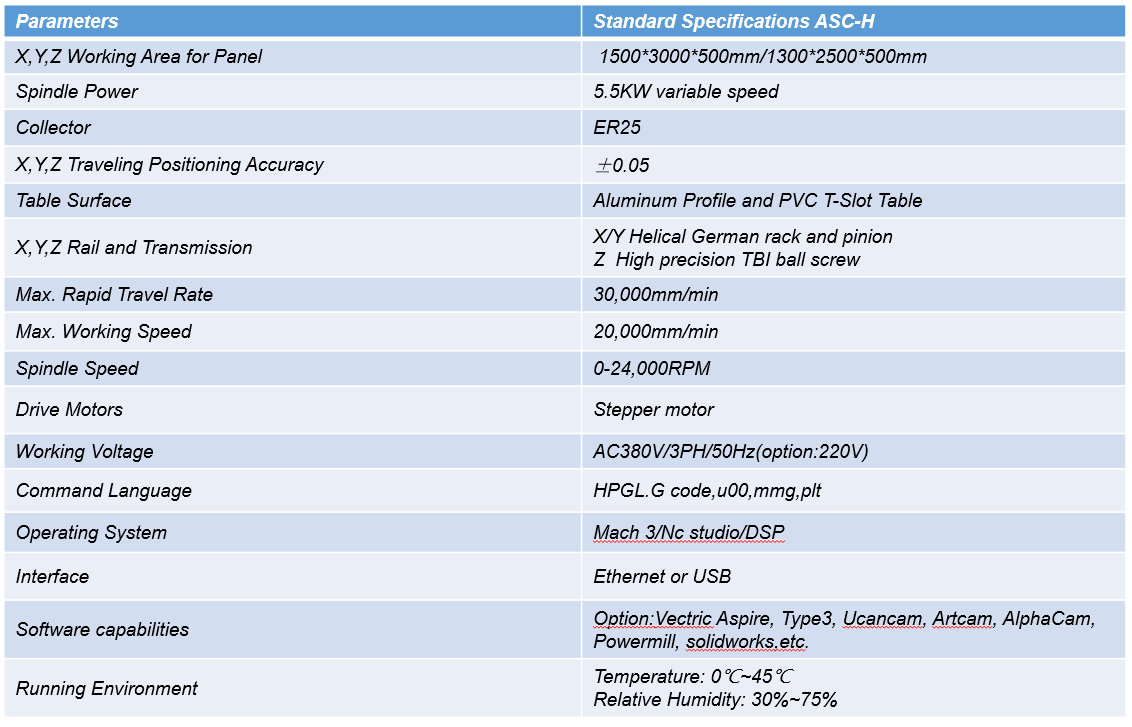 Detailed Images 5.5KW High Frequency Water Cooling Spindle(7.5kw for option) The M Series machine comes standard with a 5.5kw high frequency water cooling spindle. And is fully programmable with speeds from 6000 to 24000 RPM.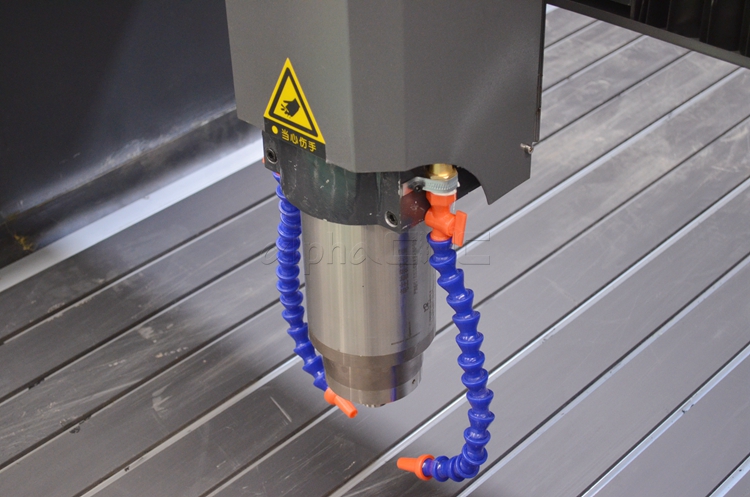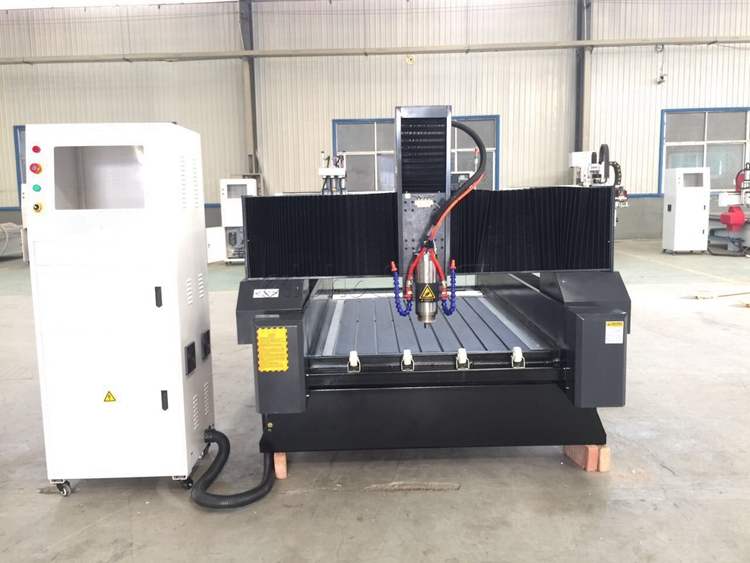 Material Feed roller The feeding roller is for feeding the material easily.  XY Axis Hiwin Square Rail
XY Axis High Quality Helical Rack Pinion
The machine adopts Taiwan Hiwin square rail, which is more than twice durable. And the use of high quality helical rack pinion, makes it powerful.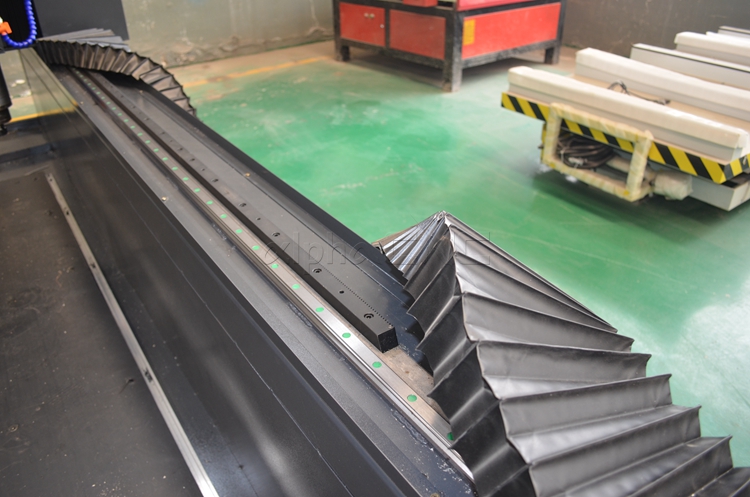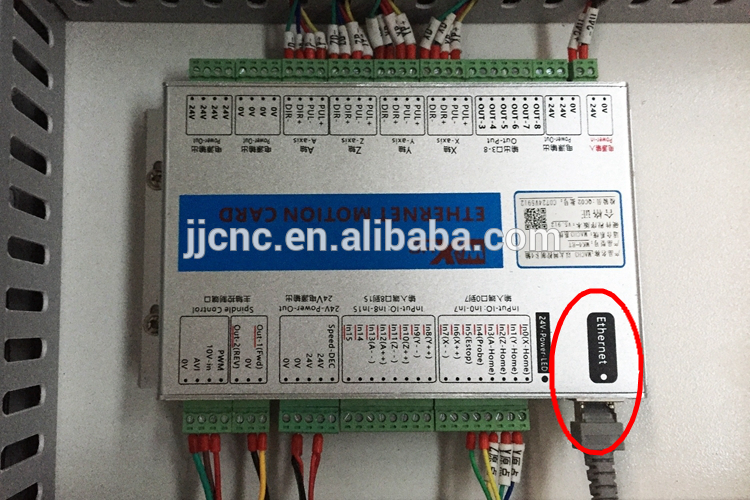 Mach 3 controller Mach 3 turns a typical computer into a CNC machine controller. It is very rich in features and provides a great value to those needing a CNC control package. Mach3 works on most Windows PC's to control the motion of motors (stepper & servo) by processing G-Code. While comprising many advanced features, it is the most intuitive CNC control software available.
The Electronics of the CNC Router All the electrical components are housed and wired in a electrical enclosure. This allows for easy access and service when needed. All wiring is tagged so that when service is required, the customer can easily navigate the cabinet. In addition, the cabinet serves as a work bench for the tools required.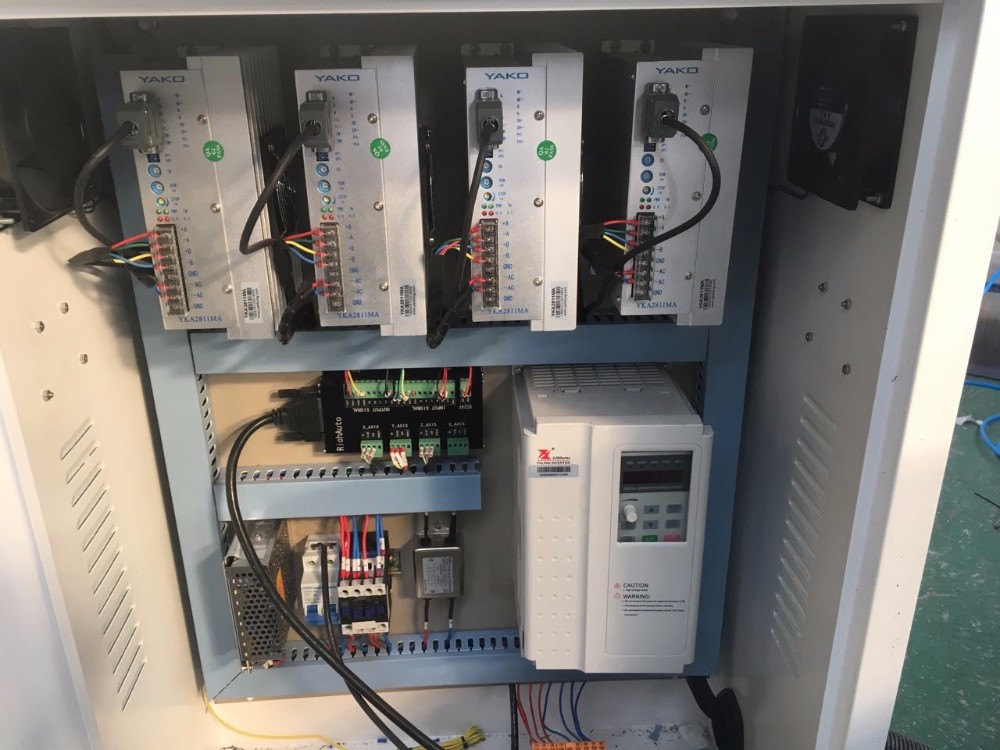 Sample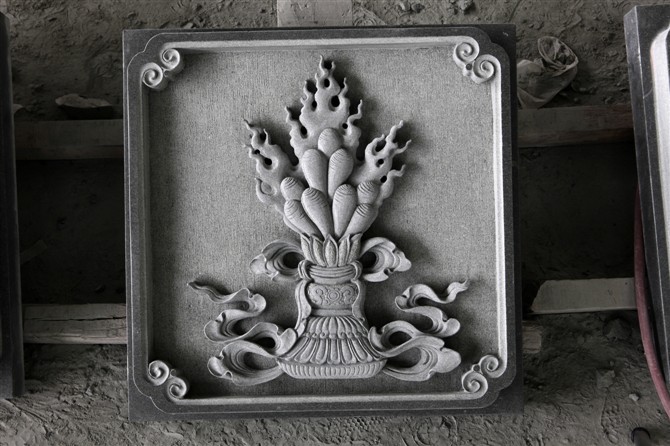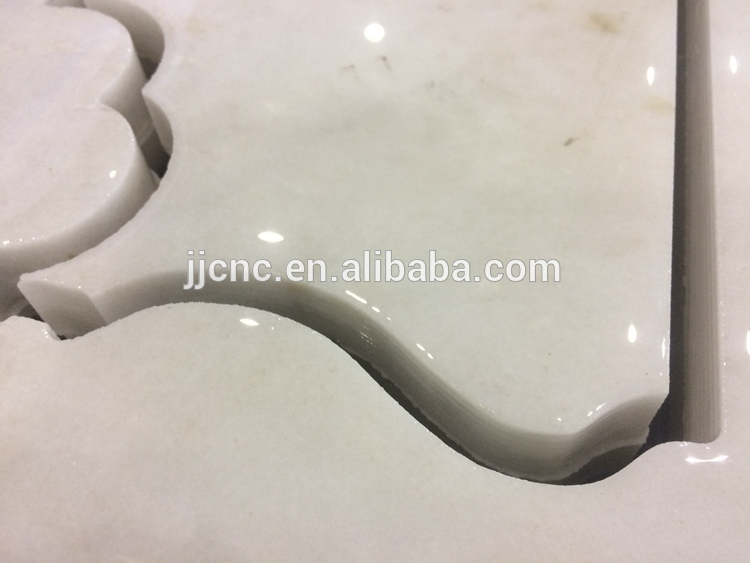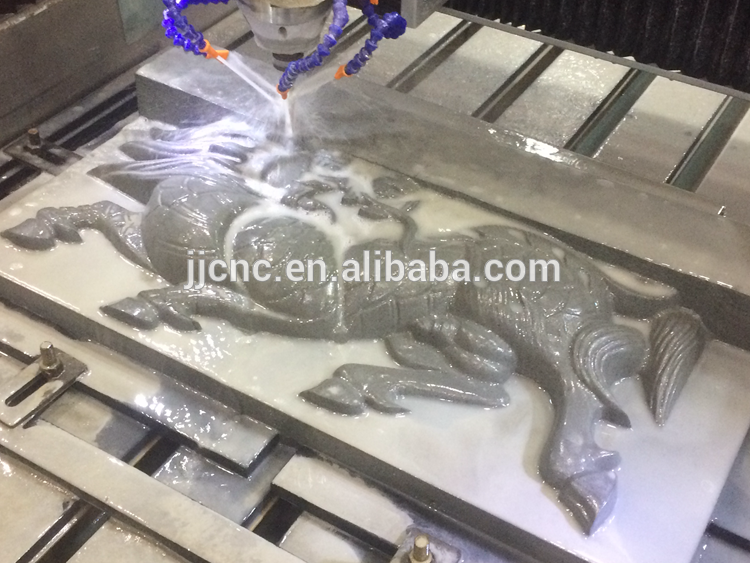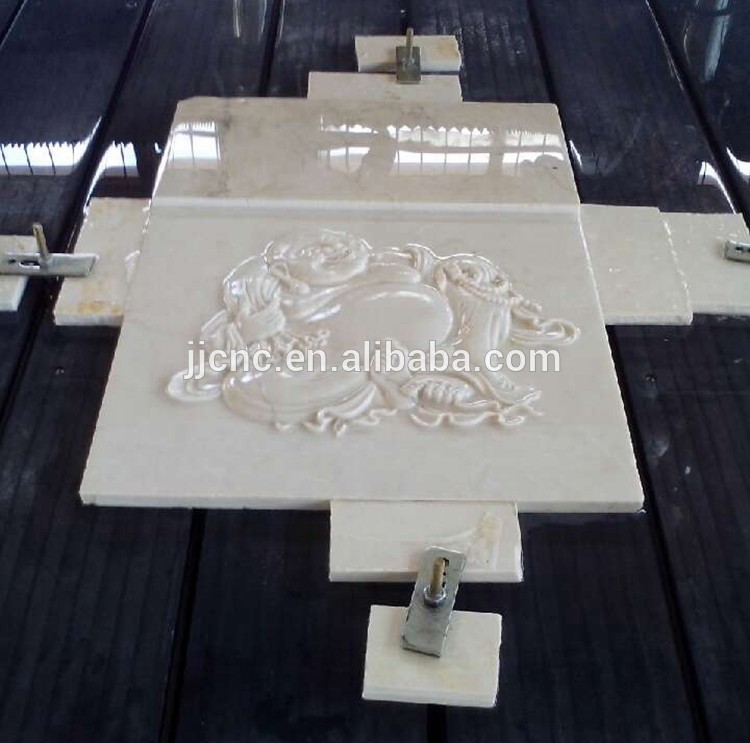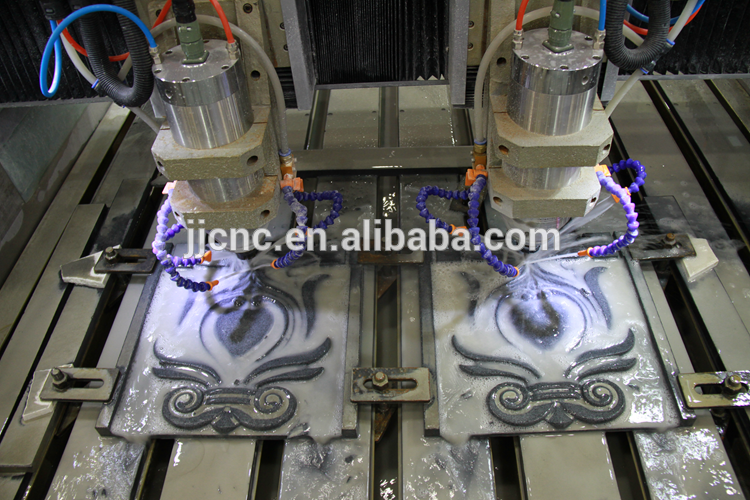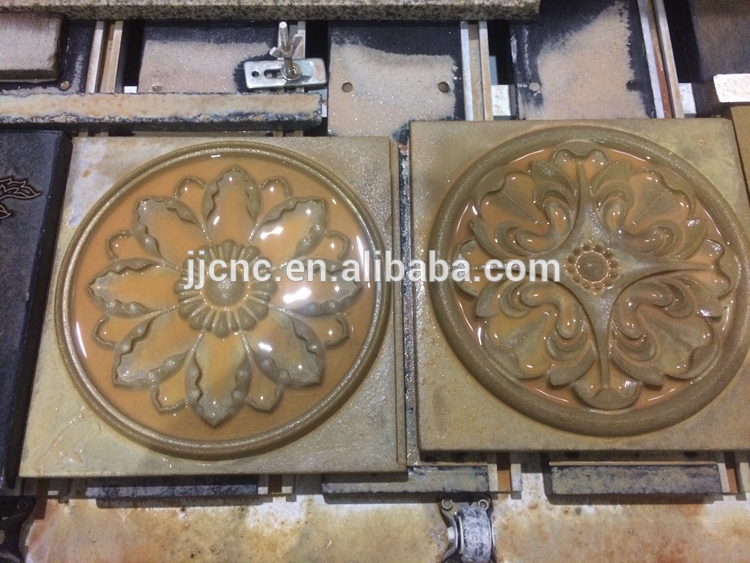 Customer Feedback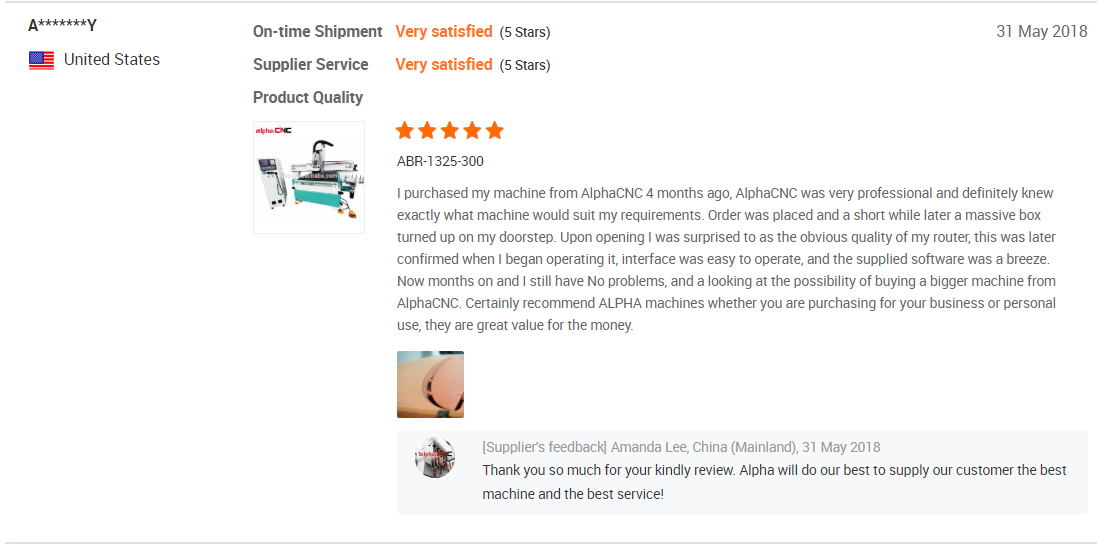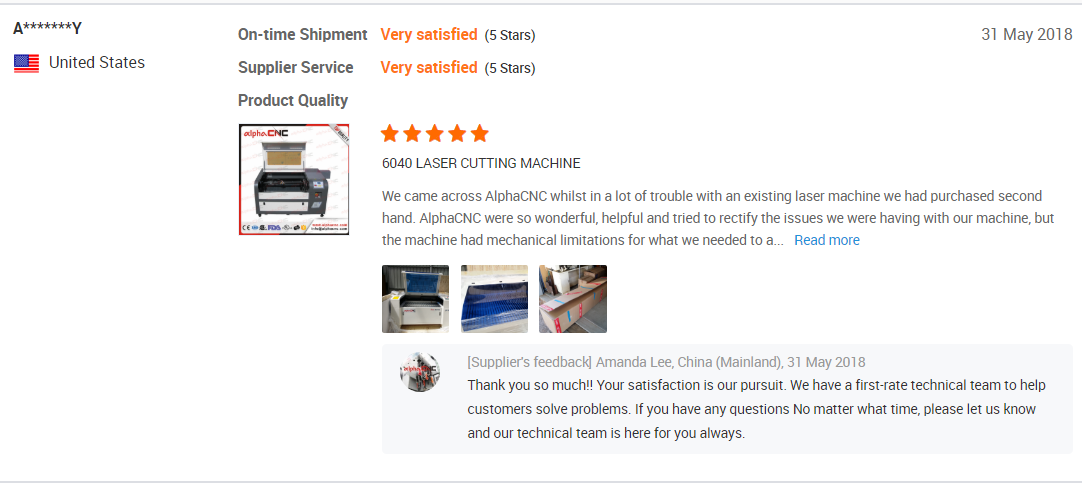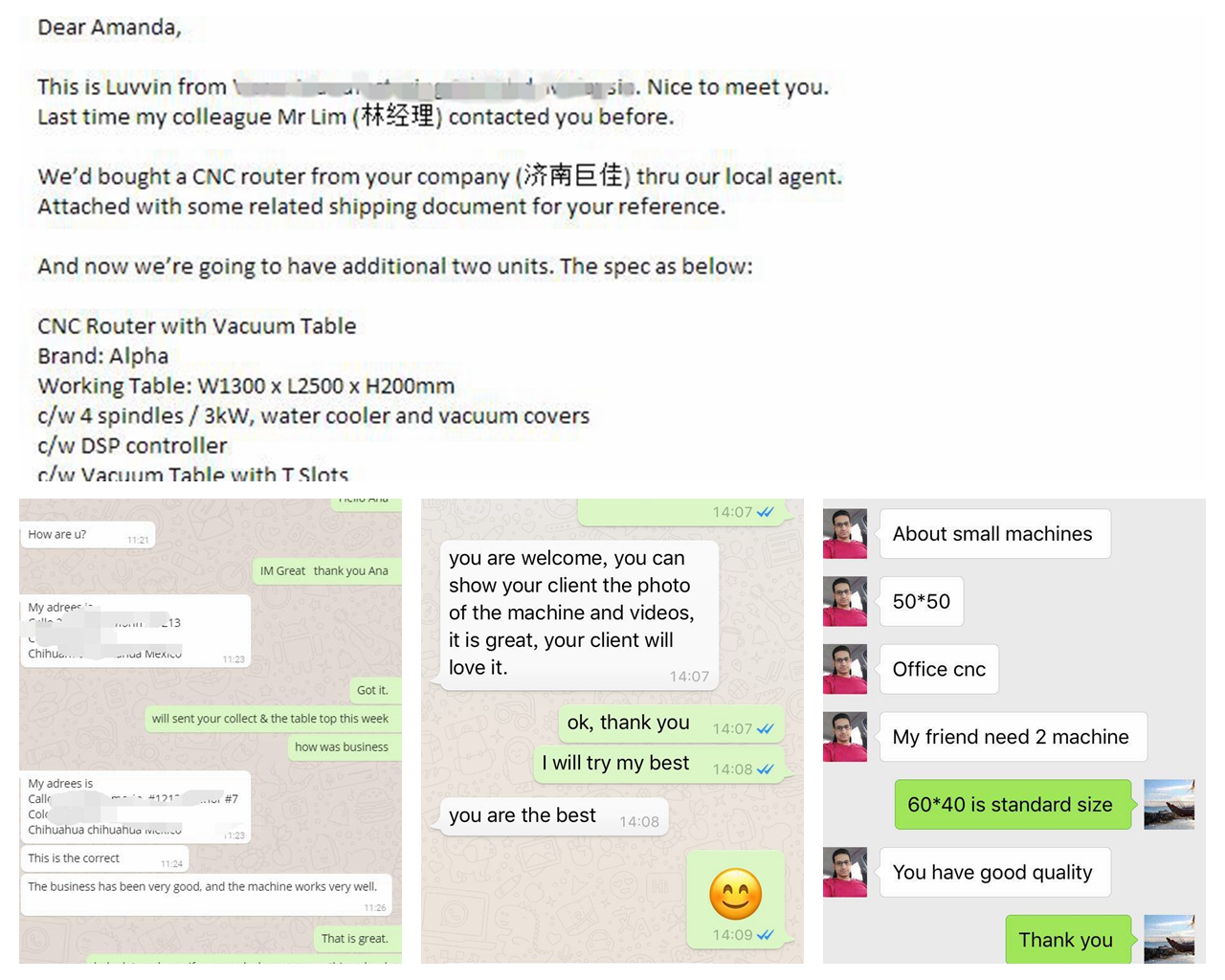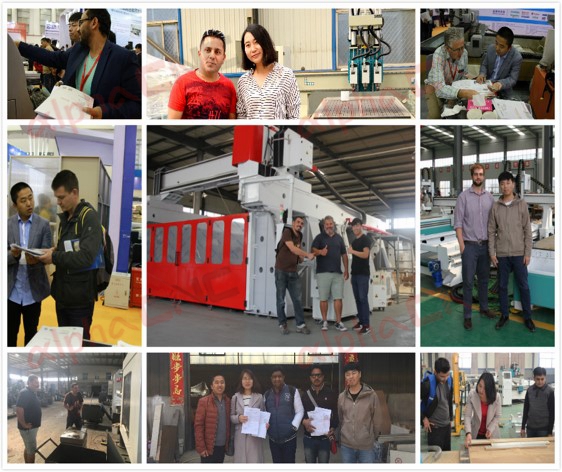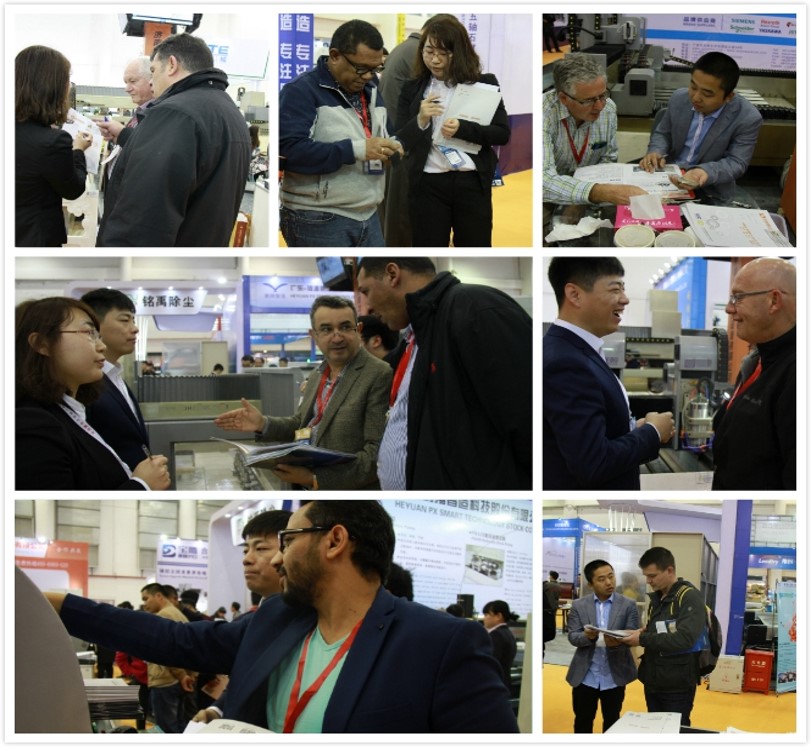 Our Service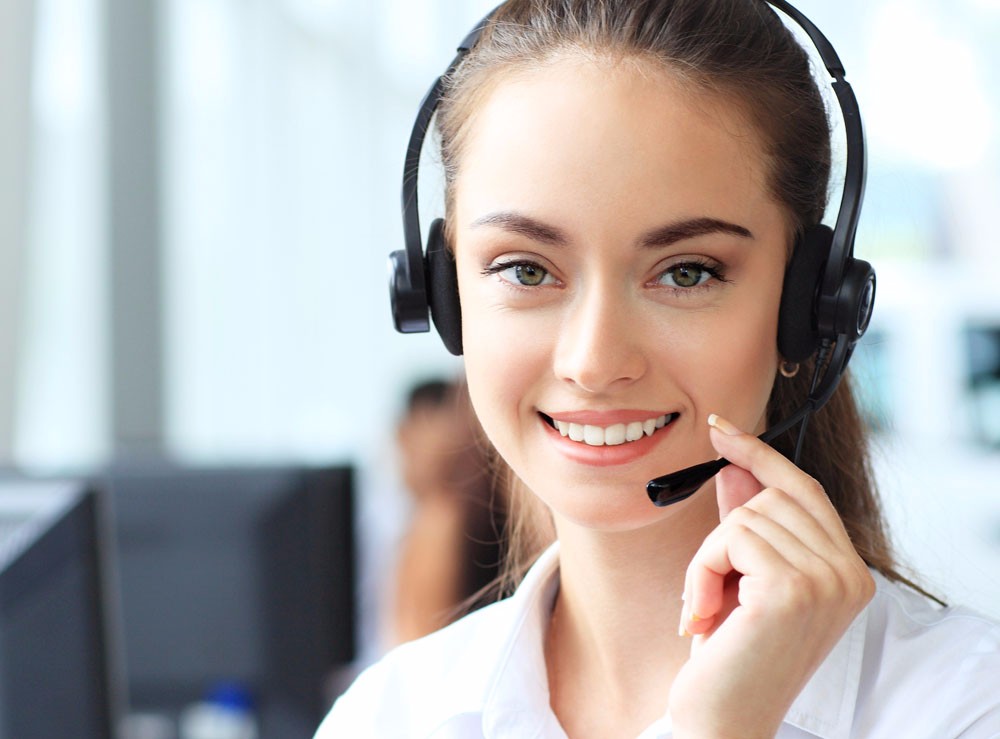 Pre-Sales Service * Inquiry and consulting support.  * Sample testing support.  * View our Factory.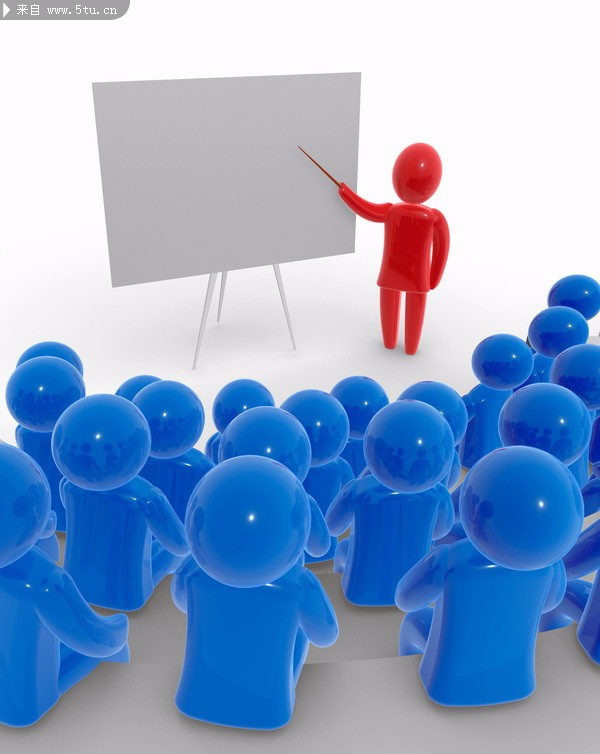 After-Sales Service
* Training how to instal the machine, training how to use the machine.  * Engineers available to service machinery overseas. Packing & Delivery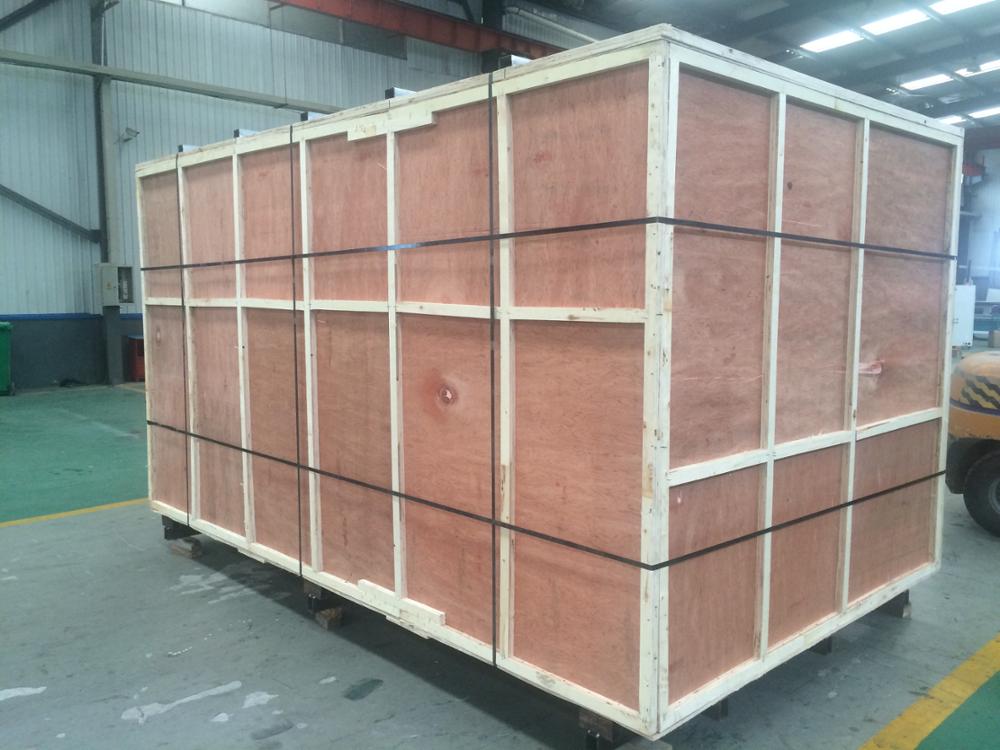 | | |
| --- | --- |
| Packaging | |
| | 2300(L) * 3700(W) * 1900 (D) |
| | 2T |
| | The normal package is wooden box(Size: L*W*H). If export to european countries,the wooden box will be fumigated.If container is too tigher,we will use pe film for packing or pack it according to customers special request. |
Our Company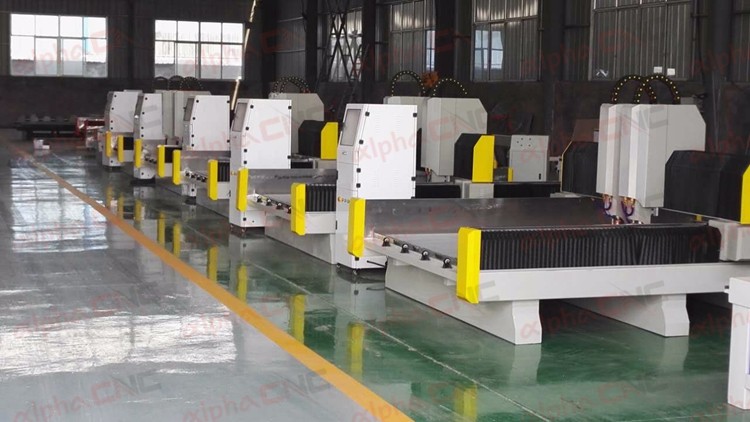 About Alpha CNC  Alpha CNC Co., Ltd. is a factory that specialized in manufacturing and exporting all kinds of cnc routers, such as cnc router machine center with automatic tools changer, multi-process cnc router, multi-head relief cnc router, 3D (Three-dimensional) cylindrical material carving and milling cnc router. We also produce laser engraving cutting machine,
Fiber Laser Marking Machine
, plasma metal cutting machine, waterjet cutting machine and letter bending machine etc. All machines are approved by ISO9001:2008 and CE. We have exported our machines to more than 50 countries, such as USA, Germany, Italy, Canada, Spain, India, Egypt, France, Russia, Brazil, Mexico, Belgium, Chile, South Korea, Uzbekistan, Vietnam, Southeast Asia, and so on.
Anyone is interested in our product, welcome to be the partner of Alpha.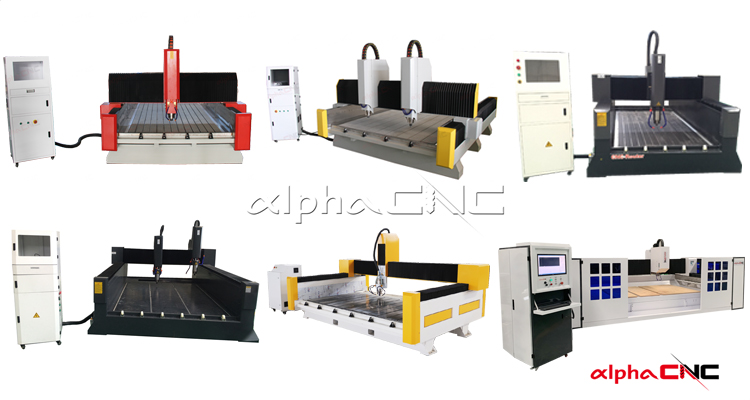 Contact us if you need more details on stone carving machine. We are ready to answer your questions on packaging, logistics, certification or any other aspects about Stone CNC Router、cnc stone carving machine 3d. If these products fail to match your need, please contact us and we would like to provide relevant information.
Product Categories : CNC Router for Stone